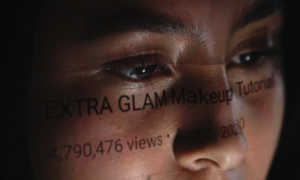 The feature documentary from Director, Alex Winter explores the ascension and acceleration of YouTube, a video-sharing website that started with humble origins and has gone on to change how we experience the world. With exclusive access to some of YouTube's biggest stars, the film presents an eye-opening and troubling look at the platform now so powerfully embedded in our lives.
The doc will be available on iTunes, Amazon Prime Video, Google Play, Vudu & more.
Producers include: Winter (Trouper Productions), Gale Anne Hurd (Valhalla Entertainment, Mankiller, The Terminator Trilogy and "The Walking Dead"), and Glen Zipper (Zipper Bros. Films, Undefeated, Challenger: Final Flight, What's My Name: Muhammad Ali, Zappa). Executive Producers include Michael Cho, Mimi Rode and Tim Lee of Olive Hill Media, Michael Y. Chow and Sue Turley of XRM Media, Kevin Lin of Metatheory and Ian Orefice, Rebecca Teitel and Mike Beck for TIME Studios.
Those featured in the doc include: Caleb Cain, Steve Chen, Hany Farid, Carrie Goldberg, Ian Hecox, Loann Kaji, Ryan Kaji, Shion Kaji, Talia Lavin, Dave Lauer, Becca Lewis, Anthony Padilla, Andy Parker, Nitasha Tiku Tyler, Susan Wojcicki, Brianna Wu, Natalie Wynn and Jillian C. York.
The documentary features an innovative electronic score from Emmy-nominated composer Paul Haslinger. Node Records, a subsidiary of Wise Music Group, will release the soundtrack album on July 7.