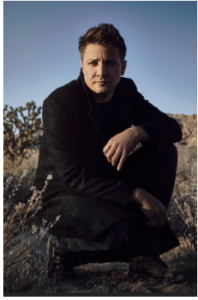 Jeremy Renner is set to star in an untitled David Armstrong feature for 101 Studios and Expanded Media/LBI Entertainment.
Expanded Media/LBI Entertainment and 101 Studios announced today that two-time Academy Award nominee Jeremy Renner will star as Pulitzer Prize winning investigative journalist David Armstrong who – through a riveting and perilous journey – uncovered the secrets of how the Sackler family and Purdue Pharma fueled a national nightmare.
Over a four-year investigation, Armstrong discovered evidence that, in order to maximize their profits, members of the Sackler family knew of and supported Purdue's concealment of the strength and addiction risks of the drug OxyContin. Since the release of OxyContin, more than two hundred thousand Americans have died from prescription painkiller related overdoses.
The film will be written and directed by the award-winning, husband-wife filmmakers Aron Gaudet and Gita Pullapilly (Beneath The Harvest Sky, Queenpins).
Continue reading →