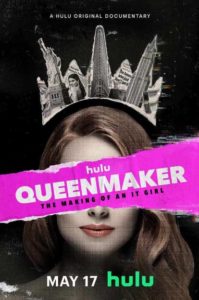 In the height of heiress-era NYC, an anonymous blogger infiltrated Manhattan's elite, brings socialite celebrity to new heights. When the website creator was unmasked, the mastermind was not the one anybody expected.
The documentary follows the early aughts ushered in a golden era for the New York social set, a generation of rich young women desperate to recreate the success of Paris Hilton and Tinsley Mortimer, keener than ever to show off their fortunes and one-up each other on nightly red carpets.
On the surface, "Queenmaker: The Making Of An It Girl" is a fun, nostalgic romp through the mid-2000s pop culture that dominated mainstream media and laid foundation for current reality TV and the influences of the social media generation.
"Queenmaker: The Making Of An It Girl" premieres May 17, only on Hulu.