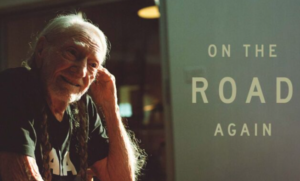 Live Nation has launched "On the Road Again" a new program created with the legendary Willie Nelson to support developing artists and the integral teams that support them.
Developing artists playing in clubs are the backbone of live music. Almost every artist plays clubs at some point in their career. According to live music charts from Pollstar there are 4,000 venues in the United States, and small venues host about 70% of all shows each year.
These hardworking artists are impacted the most as tour costs rise and fluctuate. Even as the music industry is experiencing unprecedented growth, Live Nation wants to do more to help the live music careers of these talented artists, as well as the hardworking crews that operate behind the curtain.
"Touring is important to artists so whatever we can do to help other artists, I think we should do it. This program will impact thousands of artists this year and help make touring a little bit easier," said Willie Nelson, who generously provided his famous hit song On the Road Again as the anthem for the program.
Continue reading →