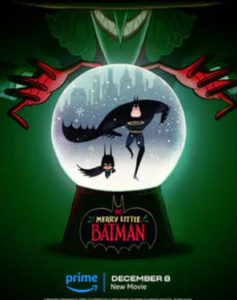 Warner Bros. Animation has released the First trailer for new Batman movie "Merry Little Batman", ahead of its Prime Video release.
Here, it is Christmas and Damian Wayne wants to be a superhero, like his dad – the one and only Batman. When Damian is left home alone while Batman takes on Gotham's worst supervillains on Christmas Eve, he stumbles upon a villainous plot to steal Christmas and leaps at the chance to save the day.
The DC animated holiday special is set to stream on Prime Vide for December 08, 2023.
Directed by Mike Roth, the film's cast includes Luke Wilson, Yonas Kibreab, James Cromwell, David Hornsby