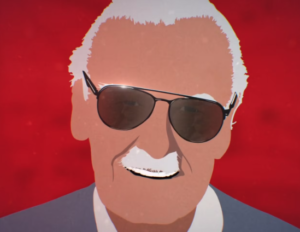 Disney+ is set to release a documentary about comic book legend Stan Lee in 2023. The documentary will showcasing the life of Lee.
Marvel released the news about "Stan Lee Original Documentary" yesterday, which would be Stan Leee's 100th birthday.
"100 years of dreaming. 100 years of creating. 100 years of Stan Lee." reads the caption on Marvel Entertainment's tweet alongside a short trailer for the upcoming documentary.
Lee was the primary creative leader of Marvel Comics and along with artists Jack Kirby and Steve Ditko, he co-created superheroes characters such as Spider-Man, the X-Men, the Hulk, Iron Man, Thor, Black Panther and many others.
Lee started his work in the company in the 1960s, and also he became a prominent figure when the Marvel Cinematic Universe took shape. Stan Lee died in 2018 at the age of 95.