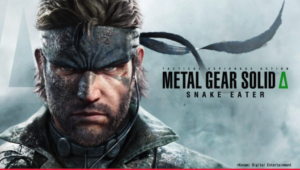 Konami has just announced Metal Gear Solid Delta: Snake Eater for PlayStation 5, Xbox Series, and PC.
"Currently, the development team are working together to create an environment where fans can experience and enjoy the Metal Gear series on the latest platforms," according to the announcement from the devleopment team.
"We are remaking Metal Gear Solid 3: Snake Eater, one of the most beloved instalments of the Metal Gear series, revealing the origin story of Snake, as Metal Gear Solid Delta: Snake Eater. We are working hard for Metal Gear Solid Delta: Snake Eater to be a faithful recreation of the original story and game design, while evolving the gameplay with stunning visuals and a seamless user experience."
You can se the full message on their official website here.
Here is the official synopsis:
Discover the origin story of iconic military operative Snake and begin to unravel the plot of the legendary Metal Gear series. Metal Gear Solid Delta: Snake Eater brings unprecedented new graphics, immersive stealth action gameplay and sounds to its riveting story as players once again return to the world of Metal Gear.
See below for the announcement trailer: