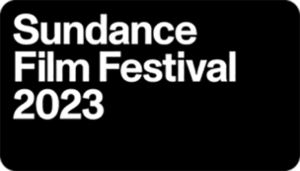 The 2023 Sundance Film Festival online program begins today, Tuesday, January 24, with over 130 films available for on demand viewing. Audiences came together in-person in Park City, Salt Lake City, and Sundance Resort with talent including Anne Hathaway, Cynthia Erivo, Jason Momoa, Michael J. Fox, Daisy Ridley, Alexander Skarsgård, Dakota Johnson, Randall Park, Brooke Shields, and more making their way to the snow for their world premieres.
With the Festival online program beginning today, audiences across the country can now join in the action by participating in the discovery of this year's most impactful independent stories. Tickets can be purchased on https://festival.sundance.org/tickets.
This year, the online Festival experience allows you to watch where you want, when you want. Films will be available starting at 8:00 a.m. MT on January 24, and you can start your screening at any time until 11:55 p.m. MT on January 29. Online Award-Winner screenings will be available starting at 8:00 a.m. MT on January 28 and play until 11:55 p.m. MT on January 29. To access these screenings, purchase an Award-Winners Package.

Sundance invites audiences to create their own Festival experience virtually by selecting available feature films, Short films, and Indie Episodics. The 2023 program available online includes all dramatic competition films featuring the buzzed about movies from those who attended in-person, with talent including Jonathan Majors, Jennifer Connelly, Teyana Taylor, Nicholas Braun, Emilia Jones, Ben Platt, Phoebe Dynevor, Alden Ehrenreich, and more. For more information about the films available online, please visit: 2023 Sundance Film Festival.
The Sundance Film Festival is an artist program of the Sundance Institute. Proceeds earned through Festival ticket sales go to uplifting and developing emerging artists on a year-round basis through focused labs, direct grants, fellowships, residencies, and more.