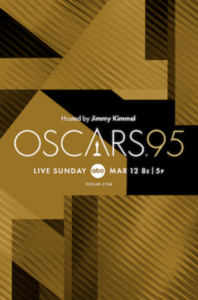 A record five films from The New Yorker Studios have been nominated for the 95th Academy Awards, joining a list of nominees announced by the Academy of Motion Picture Arts and Sciences this morning.
Every shorts category is represented: "Stranger at the Gate" and "Haulout" were nominated in the Documentary Short Film category; "Ice Merchants" and "The Flying Sailor" were nominated in the Animated Short Film category; and "Night Ride" was nominated in the Live Action Short Film category.
To date, fifteen New Yorker films have been nominated for an Oscar. The Academy Awards ceremony will take place on Sunday, March 12th, in Los Angeles.
"We are delighted that The New Yorker Studios has been recognized with a record five nominations," Agnes Chu, the President of Condé Nast Entertainment, said. "The New Yorker is a trusted and powerful voice, and our team is passionate about producing films that bring its storytelling to life on screen in ways that connect and unite us all."

"It's thrilling to see our films receive an unprecedented five nominations in shorts categories," David Remnick, the editor of The New Yorker, added. "We're proud to support these talented filmmakers whose work challenges, informs, and entertains. I'm grateful to the Academy for recognizing their artistry and craft, and to all of my colleagues on the video team who have expanded the ways we tell stories at The New Yorker."