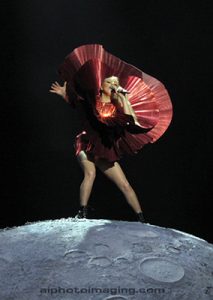 The sequel to 2019's Joker, Joker: Folie à Deux will reportedly be a musical which will likely star the original film's lead Joaquin Phoenix, and Lady Gaga is set to join him, according to THR.
Per story, Gaga would play DC's Harley Quinn but a different incarnation than that played by Margot Robbie's version from current DC Universe. And it will also be a musical.
Phillips and Gaga have worked together before in 2018's A Star is Born, which starred Gaga along with Bradley Cooper, and which Philips served as a producer.
The original 2019 blockbuster was a huge hit for Phillips. That film grossed $1 billion at the boxoffice worldwide, received 12 nominations at the Oscars, one of which won by Phoenix for playing the iconic lead anti-hero.
More recently, Harley Quinn has been played by Margot Robbie three times, in 2016's "Suicide Squad," 2020's "Birds of Prey" and 2021's "The Suicide Squad.