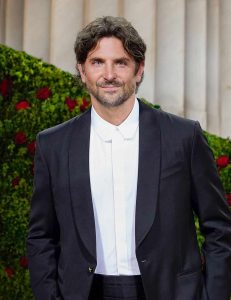 Bradley Cooper will receive the Outstanding Performer of the Year Award at the 39th annual Santa Barbara International Film Festival. Cooper will be honored on Thursday, February 8, 2024 for his critically acclaimed portrayal of Leonard Bernstein in MAESTRO from Netflix.
Bradley Cooper, born in Philadelphia, is an acclaimed actor, filmmaker, writer, and producer. A nine-time Oscar nominee, Grammy winner, and Tony nominee, Cooper's directorial debut A STAR IS BORN, which he co-wrote, produced, starred and directed garnered 8 Oscar nominations. Following the success of his producorial work, Cooper started his production company Lea Pictures in 2020, which includes his much-anticipated film MAESTRO.
"Nine-time Oscar® nominee Bradley Cooper has proven to be an actor of incredible range and versatility. What has impressed me the most is that he has grown to be one of the most indelible directing voices . He's a renaissance man – an outstanding performer indeed!" SBIFF's Executive Director Roger Durling noted.
MAESTRO is a towering and fearless love story chronicling the lifelong relationship between Leonard Bernstein and Felicia Montealegre Cohn Bernstein. A love letter to life and art, MAESTRO at its core is an emotionally epic portrayal of family and love.
Continue reading →