By Creative Media Times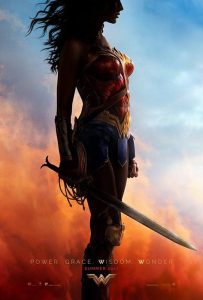 Around a month from Wonder Woman's release comes two new action-packed 'Wonder Woman' TV spots: one gives us a brief look at Ares, the movie's villain, and the other shows us some of the movie's comedic aspects, epic battles, and shots involving Wonder Woman's lasso of truth.
Meanwhile, Regal Entertainment Group also announced the Wonder Woman Ultimate Ticket, which allows fans to see the movie at Regal locations once per day in any format, including 3D, IMAX, 4DX and RPX, during the film's entire theatrical run. The ticket costs $100 (plus shipping) and is available on Regal's website.
The first spot, titled "Together," has a lighter tone and shows the comedic side of Chris Pine's character (Steve Trevor) as he tries to explain his relationship with Gal Gadot's Diana, confirming again that there's lighthearted humor in the film along with the action and epic battles. The second spot is a bit more somber and is called "Power". The spot gives us a glimpse of villain Ares and Diana are battling it out. Its been confirmed that the Ares will appear in the film, but this is the first time we've seen the villain in action.
Overall, the TV sports give us varied aspects of the film without being too spoilery, which is refreshing. That said we will surely be seeing a barrage of marketing over the next month as the studio gears up its promotional blitz near the movie's release.
Wonder Woman also stars Connie Nielsen, Robin Wright, David Thewlis, and Danny Huston. The film arrives in theaters on June 2, 2017.