By Armando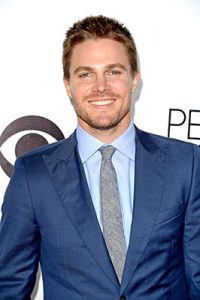 Right after the season finale of Arrow, Amell immediately picks up the mask and stick of Casey Jones, his next role in TMNT2.
Jones goes around with a hockey mask and several pieces of sports equipment as his weapon, including a baseball bat and hockey stick which is exactly what we see in this new photo released by Michael Bay, the film's producer.
Teenage Mutant Ninja Turtles is set for release in 2016, so we are sure to see more glimpses of the other characters soon.
Here is an official glimpse at Arrow's Stephen Amell suited up as Casey Jones.