By Kirsten Acuna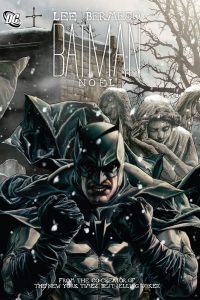 Comic book lord Kevin Smith says the new Batsuit blew his mind.
Well, this is good news Batfans.
For anyone who has been against the casting of Ben Affleck as the Caped Crusader, you can be assured that one thing is awesome so far: Batman's new suit.
Comic book lord and filmmaker Kevin Smith spilled during his latest Hollywood Babble-On podcast that he has seen a picture of Affleck in the new costume straight from director Zack Snyder and its awesome.
Over the weekend, Smith hosted a fan Q&A event with Snyder and stars Henry Cavill and Amy Adams in anticipation of the Blu-ray release of "Man of Steel" Tuesday where he says the director showed him a photo backstage.
Here's a look at the cover of the comic: