By AICreativeMedia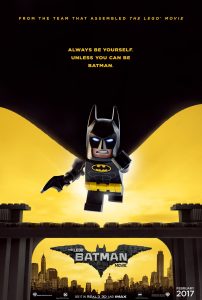 WB has released a new poster for The LEGO Batman Movie, and what would be more fitting than releasing it today, in celebration of Batman Day.
Arnett voices Batman in The Lego Batman Movie. Directed by Chris McKay, and also featured Rosario Dawson as Batgirl, Michael Cera as Robin, Ralph Fiennes as Alfred, Zach Galifianakis as The Joker, and Mariah Carey as the voice of Gotham's mayor. Producing the film are The LEGO Movie directors Phil Lord and Chris Miller, along with Dan Lin.
The LEGO Batman Movie will open in theaters on February 10, 2017.