By Armando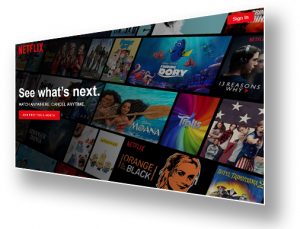 Netflix is following the footsteps of Disney and is delving deep into the world of comic-book franchises. Streaming giant Netflix has bought Millarworld, marking the company's first acquisition, this according to the company's press release.
"This is only the third time in history a major comic book company has been purchased at this level," said Millar. "I'm so in love with what Netflix is doing and excited by their plans. Netflix is the future and Millarworld couldn't have a better home."
There is obvious reason for Netflix to be inspired by this purchase. In 2009, Disney acquired Marvel Entertainment for $4 billion, which proved to be an artistic and financial success.
Netflix has been more focused on TV series the past few years, funding original shows and acquiring original content for it's library such as House of Cards. Though the company has picked up streaming rights for various smaller films, it started its venture into big-budget blockbusters such as later this year's "Bright" starring Will Smith which reportedly cost $90 million to produce.
Millarworld was launched by Scottish comic book writer Mark Millar who once worked for both DC and Marvel Comics. The company has published Wanted and Kick-Ass, both of which were adapted into film. 2014's spy-action comedy Kingsman: The Secret Service was also based on Millar's work.