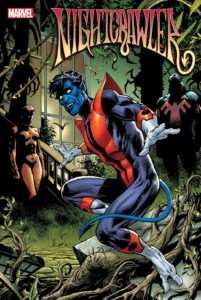 Today, Marvel released its special edition of THE PULL LIST, unveiling exclusive information for the hottest books coming to comic shops this April.
In this informative webinar, your trusty instructors Ryan "Agent M" Penagos and Tucker Markus announced a slew of new titles including HOW TO READ COMICS THE MARVEL WAY and GIANT-SIZE X-MEN: NIGHTCRAWLER.
Fans of Black Widow will also be happy to hear more about new titles BLACK WIDOW: WIDOW'S STING, TASKMASTER, and WIDOWMAKERS: RED GUARDIAN AND YELENA BELOVA. The Pull List also teased upcoming stories in your favorite ongoing titles such as Deadpool's visit to Krakoa in DEADPOOL #6 and RUNAWAYS #32, which starts the build up to the series' milestone 100th issue.