By Creative Media Times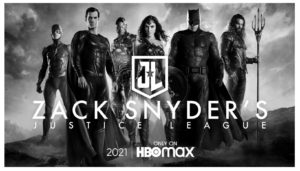 More than 2 years after the release of 2017's DC superhero film "Justice League", director Zach Snyder's version of the film will finally see the light of day. The long rumored "Snyder Cut" will be streaming on Warner Media's HBO Max, the studio announced today.
Director Zack Snyder also made the announcement during a watch party of Man of Steel, with star Henry Cavill appearing for a Q&A session.
"I want to thank HBO Max and Warner Brothers for this brave gesture of supporting artists and allowing their true visions to be realized. Also a special thank you to all of those involved in the SnyderCut movement for making this a reality," said Snyder.
The announcement is a big victory for the film's passionate fans, who have campaigned for #ReleaseTheSnyderCut on social media since the original film's release in November of 2017, with many of the movie's stars pitching in their support.
Shortly after the announcement, the film's stars took to Instagram to share their responses.
"Ladies and Gents, it finally happened. The Snyder Cut will be out next year!, Cavill posted. Now, I know there have been two camps over the whole Snyder Cut thing and whether it will ever happen for a while. Just remember, we all get to have more Justice League now, it's a win win. So, be nice to each other. Big congratulations to you, Mr Snyder!"
"For those who fought. For those who believed. Thank you," Ray Fisher, who played Cyborg in the film in his debut Instagram post. Jason Momoa also shared his thoughts: "WE WANT finally it's happening. your welcome. justice served. all my aloha to everyone who made this happen. all the fans. we love you. ALOHA J"
Zack Snyder exited the film's production in May 2017 after a family tragedy, the death of his daughter, Autumn. Shortly after, he was replaced by Joss Whedon to oversee the remainder of the post-production, as well as direct additional scenes.