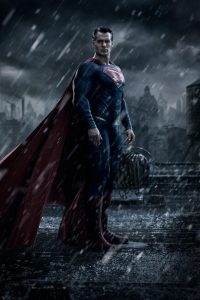 After news of Zack Snyder's Justice League stunned many DC Comics fans, the hits just keep on coming as now it appears that Henry Cavill will once again reprise his role as Superman in future projects for Warner Bros. Pictures. ComicBook.com has learned that Cavill will reprise his role as Clark Kent, though for now a sequel to Man of Steel is not currently in the works from the studio.
Instead, it sounds like Cavill's Superman will operate in a similar capacity to Marvel's use of Nick Fury and the Hulk, appearing in films for a supporting role or even smaller cameos. The future of Cavill's Superman has not yet been fully decided, and it sounds like Warner Bros. and DC Comics are still figuring out where the character best fits in upcoming films.
This new deal is part of the reason that Cavill appeared on director Zack Snyder's live stream rewatch of Man of Steel last week, the same stream where Snyder announced that his cut of Justice League is coming to HBO Max.
Cavill debuted as Superman in Man of Steel and played the role again in Snyder's Batman v Superman: Dawn of Justice and Justice League.
Snyder intended for Cavill to return in a second Justice League movie, but those plans fell through when Joss Whedon replaced Snyder during Justice League's post-production.