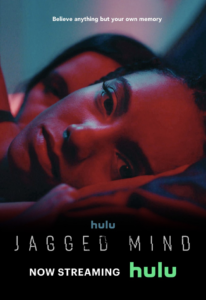 Jagged Mind follows Billie, who is plagued by blackouts and strange visions that lead her to discover she's stuck in a series of time loops, possibly related to her mysterious new girlfriend.
The thriller stars Maisie Richardson-Sellers, Shannon Woodward, Rosaline Elbay, Kate Szekely, Jimmy Jean-Louis, Benjamin Valenzuela, Brandi Huzzie, Lamar Usher, Loren Swan, Kelly Kali and more.
Jagged Mind is directed by Kelley Kali and written by Allyson Morgan.
Here is the official synopsis for Jagged Mind.
When Billie starts dating a mysterious new girlfriend, she suffers blackouts and strange visions that feel like she's living the same moments of her life over and over.
Jagged Mind is set for release on June 15, 2023.