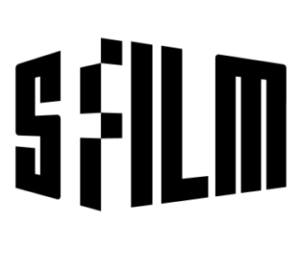 The juried awards recognize narrative and documentary films, and works from the Cine Latino and Youth Works spotlights. Winners of the Audience Awards were also announced. The SFFILM Festival ran April 13–23 in theaters across the Bay Area, and featured local and international filmmakers and works.
This morning, SFFILM announced the winners of the juried Golden Gate Awards competition at the 66th San Francisco International Film Festival (SFFILM Festival). Created the same year the Festival was founded in 1957, the prestigious Golden Gate Awards have served as a launching pad for internationally renowned filmmakers who are early in their careers.
The awards are also notable as a qualifier for films under 40 minutes for the Academy of Motion Pictures Arts and Sciences (AMPAS). Previous Golden Gate Award winners include Panah Panahi, Reid Davenport, Nadav Lapid, Marlon Riggs, Céline Sciamma, Jia Zhang-ke, Stanley Nelson, Tasha Van Zandt, and many others across nearly seven decades.
This year, the SFFILM Festival ran from April 13–23, with events held in theaters across the Bay Area, including the Grand Lake Theatre in Oakland, the Berkeley Art Museum and Pacific Film Archive (BAMPFA), and several San Francisco-based theaters: the Dolby Cinema @ 1275 Market, the Castro Theatre, the Premier Theater, The Walt Disney Family Museum Theater, and the Festival's hub at the CGV San Francisco.
With a full slate of in-person programming and events, the 66th iteration of the Festival featured essential stories from both local and international filmmakers, who hailed from 37 countries. The SFFILM Festival also remained firm in its commitment to showcasing programming from artists with diverse backgrounds and lived experiences, with half of the films in the lineup being helmed by women or non-binary filmmakers.

Packed with notable moments, the Festival highlights were numerous, and included a celebratory Opening Night at Oakland's historic Grand Lake Theatre, where director Peter Nicks and producer Ryan Coogler presented Nicks' latest documentary, Stephen Curry: Underrated, to the audiences of two sold-out shows. Director Savanah Leaf's much-celebrated Earth Mama had an exhilarating hometown premiere, complete with red-carpet appearances by stars Tia Nomore and Keta Price; and SFFILM Festival audiences lauded the world premiere of Adamu Chan's riveting mid-length documentary What These Walls Won't Hold. The Festival hosted two back-to-back sold out screenings at the historic Castro Theatre: Miri Navasky, Maeve O'Boyle, and Karen O'Connor's documentary Joan Baez I Am a Noise, with the the iconic singer and activist in attendance, and the Centerpiece film, Past Lives, which had moviegoers relishing in first-time film director Celine Song's tender, unconventional romance, and star Greta Lee's striking performance. The final weekend featured fantastic moments for W. Kamau Bell's latest mid-length documentary, 1000% Me: Growing Up Mixed; Sundance award-winner Bad Press; and the Closing Night program, four episodes of Boots Riley's new Prime Video series I'm A Virgo starring Jharrel Jerome.
"The 2023 SFFILM Festival was a resounding celebration of filmmaking and community," said Anne Lai, Executive Director of SFFILM. "Not only did we unite filmmakers and audiences in a centralized hub, but we shared the program and Festival spirit with the entire Bay Area at venues in San Francisco, Oakland, and Berkeley. Moviegoing is not just alive, it's thriving in our communities, and now, as another Festival ends, we are honored to share our award winners with the world."
"We are beyond proud to honor the films selected by the 2023 SFFILM jurors, a group of tastemakers, filmmakers, and industry leaders," said Jessie Fairbanks, SFFILM's Director of Programming. "The juries have recognized a group of emerging international creatives including firsts for women directors from Estonia and Nicaragua, and several local filmmakers, which is thrilling, as this consensus reflects the curatorial intention behind the Festival. It is so gratifying to see the titles that our programming team have championed resonate with our audience and colleagues. The films noted here join our other festival honorees, and some now qualify for the Academy Awards."
Some of the special honors of the 2023 SFFILM Festival were previously announced alongside the program launch, including SFFILM's Persistence of Vision Award, which went to Northern Irish director and film historian Mark Cousins; and the Mel Novikoff Award, which honored Firelight Media founded by filmmakers Stanley Nelson and Marcia Smith, and was presented with a special retrospective screening of Nelson's pivotal work, The Black Panthers: Vanguard of the Revolution (2015). The Sloan Science in Cinema Prize went to Matthew Johnson's SXSW standout BlackBerry, a film about the rise and fall of the world's first smart device. SFFILM also celebrated visionary Canadian-British director Mary Harron with a tribute and screening of Dalíland, her latest film starring Sir Ben Kingsley.
The winners of the 66th Annual SFFILM Golden Gate Awards Competition are as follows:
NEW DIRECTORS AWARD (NARRATIVE FEATURE)
For the 66th iteration of the Golden Gate Awards, the jury for the New Directors Award (Narrative Feature) included Jason Ishikawa, Senior Executive and Co-Head of Sales at Cinetic Media; independent, award-winning film producer Kyle Martin (Descendant; Donald Cried; My Entire High School Sinking Into The Sea; and Tiny Furniture); and Kathryn Everett (They Call Me Magic; The Territory; and Lakota Nation vs. the United States), co-founder and head of film at premium non-fiction studio XTR, and executive producer of Oscar-nominated Ascension. This panel also juried the McBaine Documentary Feature Awards (see below).
New Directors Award Winner
Snow and the Bear (Kar ve Ayı)
Directed by Selcen Ergun (Turkey; 2022; 98 min)
"Selcen Ergun is the winner of the New Directors Award for her debut Snow and the Bear, which showcases her keen eye for scenery, suspense, and character development as we become entranced with small-town drama and the eternal challenge of man vs nature. Asli, the main character, emotes beautifully, reflecting Selcen's sensitive direction, and we shivered alongside her as she searched for the truth in a never-ending winter."
MCBAINE DOCUMENTARY FEATURE AWARDS
For the 66th iteration of the Golden Gate Awards, the jury for the McBaine Documentary Feature Awards included Jason Ishikawa, Senior Executive and Co-Head of Sales at Cinetic Media; independent, award-winning film producer Kyle Martin (Descendant; Donald Cried; My Entire High School Sinking Into The Sea; and Tiny Furniture); and Kathryn Everett (They Call Me Magic; The Territory; and Lakota Nation vs. the United States), co-founder and head of film at premium non-fiction studio XTR, and executive producer of Oscar-nominated Ascension. This panel also juried the New Directors Award (see above).
McBaine Documentary Feature Award Winner
Smoke Sauna Sisterhood
Directed by Anna Hints (Estonia, France, Iceland; 2023; 89 min)
"Our choice for the Documentary Feature is Smoke Sauna Sisterhood for its stunning intimacy, both with its participants and with its visual style. Anna Hints's subtle, intentional filmmaking transports viewers to Southern Estonia, allowing audiences to be fully immersed in the sauna tradition. Equal parts breathtaking and heartbreaking, Smoke Sauna Sisterhood is a portal, allowing us to feel we are sitting on the bench alongside the women who have come to partake in this sacred ritual to heal."
McBaine Bay Area Documentary Feature Award
Home Is a Hotel
Directed by Kevin Duncan Wong, Todd Sills + Kar Yin Tham (USA; 2023; 92 min)
"There is not a more timely or important film for the Bay Area in its current housing crisis — Home Is a Hotel is essential viewing to promote empathy for those who are faced with the insurmountable challenges of affordability in San Francisco. Made by local filmmakers, this critical film thoughtfully captures an overlooked population worthy of our attention."
GOLDEN GATE AWARDS FOR SHORTS + MID-LENGTH FILMS
This year's Shorts Jury includes bilingual, queer, Latinx film editor Jason Alarcón (Oscar-nominated How to Survive a Plague; and Emmy Award-winning Independent Lens); Chloe Gbai, an Emmy-nominated producer and creative exec on the Original Documentary Films team at Netflix; and Landon Zakheim, a short film programmer for Sundance Film Festival and Denver Film, and the co-founder and co-director of the Overlook Film Festival.
Narrative Short Winner
Sèt Lam
Directed by Vincent Fontano (France; 2022; 23 min)
"For its stunning use of image and sound to frame a poetic and unique narrative within a fully immersive environment brimming with authenticity, vision, and emotional resonance, and guided by a confident filmmaking prowess, the jury has awarded the Narrative prize to Vincent Fontano's Sèt Lam."
Documentary Short Winner
Direcciones (Addresses)
Directed by María Luisa Santos + Carlo Nasisse (Costa Rica; 2022; 14 min)
"For its strong exploration of a cultural idiosyncrasy, the jury awards Direcciones (Addresses) with the Documentary Shorts award. Through its beautiful cinematography, sound, and story, the film tells an intricate story that transcends space and convention. In a category with very strong films, this stood out amongst its peers."
Animated Short Winner
By Water
Directed by Iyabo Kwayana (USA, Singapore; 2022; 12 min)
"By Water is crafted with a masterful use of mixed mediums, along with a searing intimacy. Iyabo Kwayana leaves an unforgettable impression on the viewer, with a stunning soundscape and gorgeous, gentle character work. For these reasons, we are happy to award By Water with the Best Animated Short prize."
Bay Area Short Film Prize
Still Waters
Directed by Aurora Brachman (USA; 2021; 12 min)
"For its achingly honest portrayal, personal bravery, and touching exploration of family bonds, Still Waters by Aurora Brachman is the jury choice for the Bay Area Shorts Prize. The jury felt like viewers were invited into intimate and sacred moments which, in turn, gave space to find new meaning in the power of relationships and storytelling."
Mid-Length Winner
What These Walls Won't Hold
Directed by Adamu Chan (USA; 2022; 42 min)
"The jury applauds the film for its strong point of view and unwavering look at life inside San Quentin. Filmmaker Adamu Chan demonstrates his dedication to the craft by persevering with an inspiring and necessary tale of incarcerated life during the COVID-19 pandemic and beyond. The jury was moved by the relationships and voices of the individuals captured in this film and thereby awards What These Walls Won't Hold with the 2023 Best Mid-Length Award."
CINE LATINO JURY AWARD
Jurors for the Cine Latino prize included Emmy and Critics Choice Award-winning director Cristina Costantini (The Originals; Mucho Mucho Amor; and Science Fair); Oakland-based Latinx filmmaker Emily Cohen Ibañez (Fruits of Labor); and curator, author, and professor of Spanish and Portuguese Film & Media Natalia Brizuela.
Cine Latino Jury Award
Daughter of Rage (La Hija de todas las Rabias)
Directed by Laura Baumeister (Nicaragua, Mexico, The Netherlands, Germany, France, Norway, Spain; 2022; 91 min)
"We chose the film for its nuanced portrait of an untold story about women—an 11-year-old girl and her mother—surviving on Nicaragua's largest landfill amidst political turmoil. Daughter of Rage provides an in-depth journey of a young girl coming of age who has been separated from her mother. The film's magical realism provides a unique perspective, carrying the viewer through this quiet yet riveting story."
GOLDEN GATE AWARD FOR FAMILY FILM SHORTS
Jurors for the Golden Gate Award for Family Film Shorts included Hillary Good, a Minecraft content creator, award-winning app developer, and SFFILM alum; Shakira Refos, a documentary programmer for the 2023 Tribeca Festival and educator at the California Film Institute; and Tracie Timmer, the Public Programs Manager at The Walt Disney Family Museum and illustrator of several children's books.
Family Film Prize Winner
El Moño
Directed by Luis Fernando Puente + Lizde Arias (USA; 2022; 9 min)
"For its earnest, energetic, and inventive use of storytelling that charms and engages audiences of all ages, the jury selected El Moño as the first prize winner for the Family Film Shorts category. Exploring intergenerational traditions through the use of dazzling magical realism, the jury was captivated by seeing life and all its whimsy unfold in front of the eyes of a young girl. El Moño is a reminder how important it is to believe, with the help of a little imagination."
Family Film Honorable Mention
New Moon
Directed by Jeff Le Bars + Jérémie Balais (France, USA; 2022; 12 min)
"The jury gives special recognition to the film New Moon for its fresh and powerful use of poetic storytelling. A love letter to mothers and their sons, this film uses theatrical narration to explore the importance of dreams and wishes, despite the hardships that face Black Americans growing up in the later half of the twentieth century."
GOLDEN GATE AWARD FOR YOUTH WORKS SHORTS
This year, the jury for the Golden Gate Award for Youth Works Shorts was composed of two SFFILM-affiliated jurors, FilmHouse Resident Steven Liang and FilmHouse Youth Resident Kaiya Jordan, as well as two Bay Area high schoolers, Alonso Bernal from Madison Park Academy and Davia Ferree from Galileo Academy. The jurors submitted separate remarks about their selections for the prize winner and honorable mention.
Youth Works Prize Winner
My Sisters in the Stars: The Story of Lee Yong-soo
Directed by Ian Kim (USA, South Korea; 2022; 10 min)
"My Sister in the Stars: The Story of Lee Yong-soo was breathtaking to watch for the first time. The film tells a powerful, important story paired with masterfully crafted animations that make the film a beautiful, heart-breaking experience." —Kaiya Jordan, Youth FilmHouse Resident
"I chose My Sisters in the Stars because of its phenomenal storytelling, visuals, sound design and the massive amounts of effort it must have taken to make this film." —Alonso Bernal, student at Madison Park Academy
"I felt like the effort put into the film was phenomenal and the combination of different animation styles as well as the perspective on the story really brought it all together. I was captivated the whole way through. Great Job!" —Davia Ferree, student at Galileo Academy
Youth Works Honorable Mention
American Ball Game
Directed by Teja Mettu + Krish Mysoor (USA 2022, 9 min)
WORLD PREMIERE
"American Ball Game is an incredibly unique film that expertly uses comedy and absurdism to convey a poignant social commentary. When watching the film, I found myself never knowing what would come next." —Kaiya Jordan, Youth FilmHouse Resident
"I loved the comedic/ironic take on this story, and the director's style shows through very clearly throughout this film. Amazing work!" —Davia Ferree, student at Galileo Academy
AUDIENCE AWARDS
To determine the Audience Award winners, attendees of the 2023 SFFILM Festival were able to cast votes for narrative and documentary features that screened in competition. The winners are as follows:
Audience Award — Narrative Feature
Earth Mama
Directed by Savanah Leaf (USA; 2023; 100 min)
CALIFORNIA PREMIERE
Audience Award — Documentary Feature
Home Is a Hotel
Directed by Kevin Duncan Wong, Todd Sills + Kar Yin Tham (USA; 2023; 92 min)
WORLD PREMIERE