By Creative Media times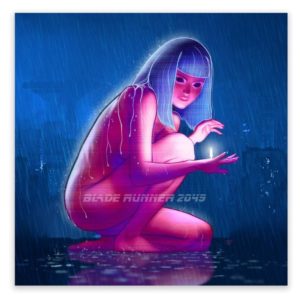 Golden Globe, BAFTA, and Grammy nominated composer Benjamin Wallfisch will be signing a limited amount of Mondo's exclusive Blade Runner 2049 vinyl at Comic-Con 2019.
The signing will take place at booth #435 on the exhibit floor from 3:00PM on Thursday July 18th. Wallfisch co-scored the film with Hans Zimmer where the two received nominations for Best Original Score with the BAFTAs, Grammys and multiple Critic Associations.
Composer of David F. Sandberg's box office #1 film SHAZAM!, Andy Muschietti's IT, the most successful horror film of all time, and co-composer of Denis Villeneuve's acclaimed BLADE RUNNER 2049 (with Academy Award winner Hans Zimmer), Benjamin Wallfisch has worked on over 75 feature films and has received Golden Globe®- , BAFTA®-, 2x GRAMMY®- and  Emmy®- nominations.
He is currently scoring IT: CHAPTER TWO for New Line/Warner Bros.