By AI Creative Media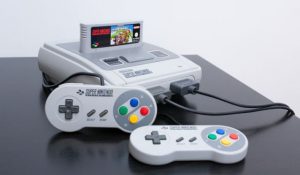 The Japanese gaming giant Nintendo is apparently working on a miniature Super Nintendo Entertainment System (SNES) classic version, aimed at followers of the iconic gaming company's nostalgia. This according to Eurogame, citing multiple sources close to the company.
If it goes as reported, SNES Classic will follow the company's other hugely popular gaming console NES Classic Mini. So there is no doubt this will be another mega hit and will be Nintendo fans' main focus, especially considering NES Classic was understocked and just days ago been discontinued.
Development of SNES Classic is apparently "already underway" so we might see a launch of the product this year.