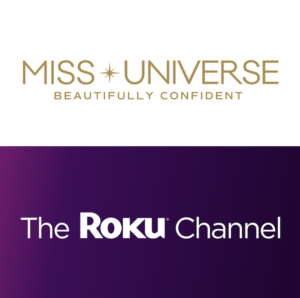 The upcoming 71st Miss Universe competition is set to make its move to the streaming world, to Roku Channel specifically.
The streaming service, owned and operated by Roku, Inc., has sealed a one-year deal which will be the official English-language home for the Miss Universe pageant.
"For the first time ever, Americans are watching more streaming TV than cable," Amy Emmerich, CEO at The Miss Universe Organization, said in a statement. "With this profound shift in the way audiences watch content underway, we're thrilled to partner with Roku to bring the competition to the streaming world and reach previously untapped audiences across the United States."
The 71st Miss Universe is also set to stream in Spanish on Telemundo.
Two months ago, on October 26, 2022, the Thailand-based JKN Global Group Co.Ltd., owned by Anne Jakrajutatip, purchased the Miss Universe Organization from WME/IMG.
The 3-hour long broadcast is set to be held at the New Orleans Morial Convention Center in New Orleans, Louisiana, on January 14, 2023.