By AI Creative Media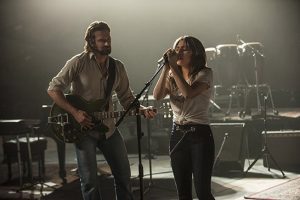 It seems like the remake of A Star Is Born is finally moving forward. Lady Gaga herself, who's making her first turn as a leading lady, announced in instagram and posted the first look to her role (see image right). According to Deadline, Gaga will also be credited by her real name, Stefani Germanotta.
During the weekend, Gaga headlined Saturday night's Coachella, during which portions of the film where shot. This comes after an invitation for Gaga's fans to "be in the audience as Bradley Cooper and Lady Gaga films scenes on the actual Coachella stages," which was also tweeted by the studio Warner Bros.
Here's the film's official synopsis:
Cooper plays Jackson Maine, a country music star who is on the brink of decline when he discovers a talented unknown named Ally (Germanotta). As the two begin a passionate love affair, Jack coaxes Ally into the spotlight, catapulting her to stardom. But as Ally's career quickly eclipses his own, Jack finds it increasingly hard to handle his fading glory.
Be there when @ladygaga films for A #StarIsBorn on the #Coachella grounds nxt wk! Sign up now: https://t.co/2T7FDjkzmz

— Warner Bros Pictures (@wbpictures) April 15, 2017