By Creative Media Times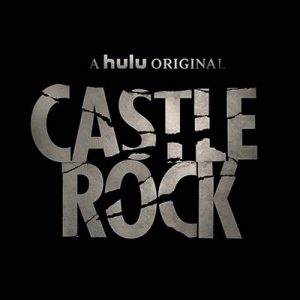 There is certainly no shortage of Stephen King film and tv series adaptation especially after the success of last year's "It" as a new psychological-horror drama series "Castle Rock" gets a new trailer today.
From mega producer J. J. Abrams, the spooky new trailer features some of the cast entangled in a mystery that beset the eponymous town, along with footage of an alligator, creepy mask man, and suicidal characters.
"Everyone's got a theory about how it started, about Castle Rock's original sin," narrates Terry O'Quinn's character Dale Lacy. "There's blood in every backyard, inside every house. People say 'It wasn't me, it was this place.' And the thing is, they're right."
Also in the series are André Holland, Melanie Lynskey, Bill Skarsgård (Pennywise from It), Sissy Spacek and Jane Levy .
Here is the show's synopsis:
A psychological-horror series set in the Stephen King multiverse, Castle Rock combines the mythological scale and intimate character storytelling of King's best-loved works, weaving an epic saga of darkness and light, played out on a few square miles of Maine woodland. The fictional Maine town of Castle Rock has figured prominently in King's literary career: Cujo, The Dark Half, IT and Needful Things, as well as novella The Body and numerous short stories such as Rita Hayworth and The Shawshank Redemption are either set there or contain references to Castle Rock. Castle Rock is an original suspense/thriller — a first-of-its-kind reimagining that explores the themes and worlds uniting the entire King canon, while brushing up against some of his most iconic and beloved stories.
Hulu has slotted the premiere of "Castle Rock" to July 25.