By Creative Media Times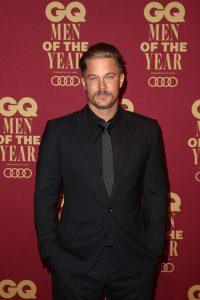 New York City based entertainment company Saboteur Media is bringing its epic Vietnam War film "Danger Close" to Cannes, the company's President of Distribution Mark Lindsay announced today.
Danger Close features Australian actors Travis Fimmel (Vikings, Warcraft), Luke Bracey (Hacksaw Ridge, Point Break, G.I. Joe: Retaliation), Richard Roxburgh (Breath, Hacksaw Ridge, Moulin Rouge) and Daniel Webber (The Dirt, The Punisher).
Kriv Stenders (Red Dog, Kill Me Three Times, Australia Day) will be helming the film, from the script by Australian screenwriter Stuart Beattie, whose screenplay for Collateral earned him a nomination for BAFTA Award for Best Original Screenplay.
"I knew immediately when I finished the last page that this is a film I had to make, a story I needed to tell, and a project I absolutely had to be involved with. This is the most ambitious film I have ever directed, and one of the most ambitious films coming out of Australia in the last 30 years," says Stenders.
Here the film's synopsis:
Danger Close tells the incredible true story of when in the late afternoon on August 18, 1966 in South Vietnam, for three and a half hours, in torrential rain, amid the mud and shattered trees of a rubber plantation called Long Tan, Major Harry Smith and his dispersed company of 108 young and mostly inexperienced Australian and New Zealand soldiers fought for their lives, holding off an overwhelming enemy force of 2,500 battle hardened North Vietnamese and Main Force Viet Cong soldiers. With their ammunition running out, their casualties mounting and the enemy massing for a final assault, amid non-stop artillery barrages, each man braced themselves for the fight of their lives.