Festival takes place February 22 – 25, 2018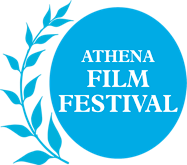 The Athena Film Festival (AFF) announced today that director, producer and screenwriter J.J. Abrams (STAR WARS: THE FORCE AWAKENS, STAR TREK, Alias, Felicity) will receive the 2018 Athena Leading Man Award at the eighth annual festival. The festival will celebrate Abrams' extraordinary career and continued support and advocacy of women in the entertainment industry. The Athena Film Festival, co-founded by the Athena Center for Leadership Studies at Barnard College and Women and Hollywood, will take place February 22-25, 2018, at Barnard College in New York City.
Abrams has championed women throughout his career, advocating for female protagonists on screen, as well as strong female voices behind the camera. He introduced audiences to international spy Sydney Bristow in Alias and cast Daisy Ridley to star as Rey in STAR WARS: THE LAST JEDI. Abrams is currently writing and will direct the highly anticipated STAR WARS: EPISODE IX, which will star Daisy Ridley, Oscar Isaac and John Boyega, and will open in theaters December 20, 2019.
Past recipients of the Athena Leading Man Award include director, producer and screenwriter Paul Feig (2016) and actor and producer David Oyelowo (2017).
"I am deeply humbled to be recognized by the Athena Film Festival. Any good I've done has been achieved because I have worked alongside women, and I share my gratitude with all of them for being honored with this award," said J.J. Abrams.

"We could not be more thrilled to honor J.J. Abrams as the 2018 Athena Leading Man. He has been championing women in the industry throughout his entire career, and through his leadership has continued to push the gender equality conversation," said Melissa Silverstein co-founder of the Athena Film Festival. Co-founder Kathryn Kolbert added, "At this time, it is particularly important for us to recognize men who are standing strong with women and joining our call for gender equality. He is a true ally and we are incredibly proud to have him on our side."
The Athena Film Festival celebrates the leadership and creative accomplishments of trailblazers in the entertainment industry. The festival showcases films about powerful and courageous women leaders in real life and the fictional world; it is a weekend dedicated to elevating female voices and stories to inspire and empower a new generation of filmmakers and individuals. Additional 2018 honorees include two-time Academy Award®-winning documentary filmmaker Barbara Kopple (Laura Ziskin Lifetime Achievement Award), BAFTA winning writer and director Amma Asante (Athena Award) and cabaret artist and actress Bridget Everett (Inaugural Breakthrough Award).
The 2018 festival co-chairs include Debra Martin Chase, Geralyn Dreyfous, Paul Feig, Sherry Lansing, Jon Levin, Dylan McDermott, Sheila Nevins, David Oyelowo, Gina Prince-Bythewood, Susan Rovner, Regina K. Scully, and Rachel Weisz.
Passes for the 2018 festival are on sale now. Individual ticket sales and the announcement of the lineup will take place in early January 2018. Please visit the Athena Film Festival's website for regular updates, announcements and to purchase passes.
ABOUT THE ATHENA FILM FESTIVAL
Now in its eighth year, The Athena Film Festival is four days of inspiring films that honor courageous and audacious women in real life and the fictional world. The curated program includes features, documentaries, and shorts directed by both women and men. The festival also includes the annual selection of the Athena List, a slate of 3-5 screenplays with female leaders or strong female protagonists that have yet to be made into films. The four-day festival, which includes conversations with directors, producers and actors, as well as activities for filmmakers, will be held February 22 – 25, 2018 in NYC at Barnard College. The Founding Sponsor of the Athena Film Festival is The Artemis Rising Foundation, Regina K. Scully, Founder and CEO.