By Creative Media Times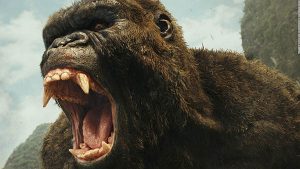 The Academy of Motion Picture Arts and Sciences has narrowed down the list of films still in consideration for Best Visual Effects, giving us a better look at films that may eventually receive nominations.
The list features a good mix of some of the year's most visually stunning films, franchise blockbusters (Kong: Skull Island, Guardians of the Galaxy Vol.2), and as well strong best picture contenders (Dunkirk, The Shape of Water).
As expected, a good portion of the list are sci-fi films. Many also consider Kong: Skull Island as a top contender, given the film's highly acclaimed visual effects and that the 2005 remake won the same award, though overall, it is a solid list of films with a lot going for each.
Here is the 10 films, listed in alphabetical order:
Alien: Covenant
Blade Runner 2049
Dunkirk
Guardians of the Galaxy Vol. 2
Kong: Skull Island
Okja
The Shape of Water
Star Wars: The Last Jedi
Valerian and the City of a Thousand Planets
War for the Planet of the Apes
Films that were previously in the running but didn't make the cut include Beauty and the Beast, Ghost in the Shell, Jumanji: Welcome to the Jungle, Justice League, Life, Logan, Pirates of the Caribbean: Dead Men Tell No Tales, Spider-Man Homecoming, Thor: Ragnarok, and Wonder Woman.
The official list of nominees will be announced on Tuesday, Jan. 23, with the awards ceremony taking place on March 4. For more about the announcement, go to oscars.org