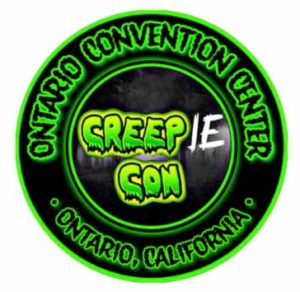 CreepIE Con announces the actor who portrayed Michael Myers from the 1978 Classic 'Halloween,' Nick Castle as the newest addition to the Con's celebrity guest roster.
While Michael Myers slays his way to the top of the box office this coming weekend, CreepIE Con has announced that the man who first brought the character to life on the big screen in the 1978 classic film "Halloween"… Nick Castle, will be attending both days of the convention meeting attendees, signing autographs and will be available for photo opportunities.
'Michael Myers is not just one of the most iconic characters in Horror, he's one of the most recognizable villains in Cinema History and we are so happy to bring the man himself, Nick Castle to Ontario, California to meet his rabid fan base." – Nicholas Mulkey, Owner, Fearsome Figures

Nick Castle joins a celebrity guest list which already includes a very rare Con appearance by Killer Klowns from Outer Space" Creators / Directors – The Chiodo Bros, Killer Klowns composer John Massari, The Women from Rob Zombie's Halloween (Danielle Harris, Scout Taylor- Compton & Kristine Klebe), Miko Hughes from the Stephen King classic Pet Semetary and "In Costume" paid photo opportunities with Andrew Bryniarski (Leatherface), Bob Elmore (Leatherface), CJ Graham (Jason Voorhees) and Danielle Harris (Halloween 4). More exciting guests to be announced leading up to the show dates.
CreepIE Con is also excited to announce their new media partner, The Frida Cinema and a supporter level sponsorship with "Ghost Walk Riverside."
"The Frida Cinema and Ghost Walk Riverside are two more examples of how rich Southern California is in Pop Culture and Entertainment Arts. The Frida Cinema's film experts who meticulously curate their Horror film selections are an outstanding addition to CreepIE Con's outreach efforts as an official media partner. Our new local supporter "Ghost Walk Riverside" is an annual mainstay in the Inland Empire and their "Thriller" dance is something you must see in person!" – Brian Boget, Owner, SoCal Social
CreepIE Con takes place February 5th & 6th at the Ontario Convention Center in Ontario, California. Tickets are on sale now starting at $20 by visiting CreepIECon.com.
CreepIE Con is co-produced by Fearsome Figures and SoCal Social.
CreepIE Con will be following all State of California mandates and guidelines regarding Covid-19. Updates to the event policies will be posted frequently at CreepIECon.com