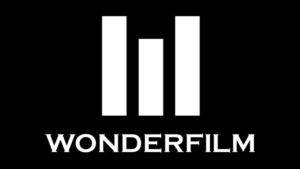 The Wonderfilm Media Corporation announced today that it has green lit the horror film "Amityville 1974" to begin principal photography in November of this year.
The film is based on the real life tragedy that spawned THE AMITYVILLE HORROR novel and subsequent films when Ronald DeFeo Jr. shot all six members of his family on a fateful November night. This tragedy was seared into the minds of the public consciousness by writer Jay Anson, whose book "The Amityville Horror" recounted the terror experienced by a family moving into the house in 1975 but fleeing after 28 days driven out by hostile supernatural forces. Wonderfilm's Amityville 1974 will tell the story of the DeFeo's horrifying murderous rampage.
Casey La Scala (Donnie Darko, The Remaining) will direct from a script he wrote. Jeff Bowler and Shaun Redick (Get Out/ Blackkklansman) will produce for Wonderfilm. Todd Garner(Tag/Mortal Kombat) will also produce. Bret Saxon and Yvette Yates will Executive Produce.

Wonderfilm's sister company, Wonderfilm Global, will launch worldwide sales at TIFF, while currently negotiating with domestic theatrical distributors. Wonderfilm is fully financing the picture.
"We are beyond thrilled to introduce Amityville 1974. Casey has a truly unique and terrifying vision for the fright franchise and audiences will experience horror like never before with this film," said Jeff Bowler, founding partner of Wonderfilm Media.
"This is a story that takes its jumping off point from the true facts surrounding the Defeo tragedy, but also focuses on the human drama that took place inside a family as they were relentlessly stalked by a terrifying evil ." said Casey La Scala
La Scala adapted and will produce the inspirational book "Fly a Little Higher" for Warner Brothers Studios which goes into production this year with Justin Baldoni(five feet apart) directing.
La Scala is repped by Paradigm and Ziffren, Brittenham.