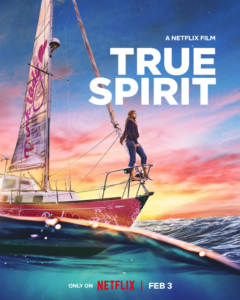 A tenacious Australian teen chases her dreams, and faces her fears, as she sets out to become the youngest person to sail solo around the world.
That is the premise of Netflix's autobiographical drama "True Spirit".
In the film, an Australian teenager plans to become the youngest sailor to have travelled the world alone. In doing so, the intrepid 16-year-old not only seeks to fulfil her dream, she also faces her greatest fears at the same time.
The film stars Teagan Croft, Cliff Curtis, Anna Paquin, and Josh Lawson. The film is directed by Sarah Spillane from the screenplay of Sarah Spillane, Cathy Randall.
Netflix is set to release "True Spirit" on February 3, 2023.