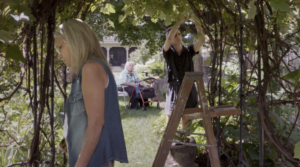 "Joonam", the documentary from director, editor, cinematographer Sierra Urich is set to premiere at this year's Sundance Film Festival.
Urich is a Persian-American interdisciplinary visual artist and filmmaker based in Vermont. The film features Behjat Samimi, Mitra Samimi-Urich, and Sierra Urich.
Named for a Farsi term of endearment, Joonam is infused with humor and heart like only a film about family could be.
Official film synopsis:
Spurred by a provocative family memory and a lifetime of separation from the country her mother left behind, a young filmmaker delves into her mother and grandmother's complicated pasts, and her own fractured Iranian identity.
For screening times, go to programs list at festival.sundance.org.