By Armando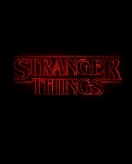 Expectations are high on the upcoming season after the success of season 2. With the production fully under way, Netflix releases a teaser video with the titles for all eight episodes of Stranger Things Season 3.
Although the teaser video does not provide any footage from the season, it has been confirmed that there will be eight episodes.
Here are the episodes of the upcoming season 3 of Stranger Things:
"Suzie, Do You Copy?", "The Mall Rats," "The Case of the Missing Life Guard," "The Sauna Test," "The Source," "The Birthday," "The Bite," and "The Battle of Starcourt."
The third season is said to be set in the summer of 1985, one year after the events of season two , and, according to David Harbour, is said to be influenced by the 1985 action-comedy Fletch.
You can then speculate what could possibly make an appearance during the season and music played in the airwaves during that time.
Set in fictitious Hawkins, Indiana, the series is a huge breakout success for the streaming giant.
But fans will have to wait a bit longer because unlike season 2 which premiered in the fall, the third season is said to play in summer of 2019. The first two seasons of "Stranger Things" are currently available to stream on Netflix.