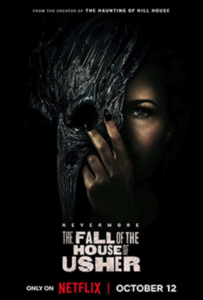 The Fall of the House of Usher is the gothic horror drama from Netflix is set to premiere on Oct 12, 2023. This week, Netflix has release a new clip. See below.
The miniseries stars Carla Gugino, Bruce Greenwood, Mary McDonnell, Henry Thomas, Kate Siegel, Rahul Kohli, Samantha Sloyan, T'Nia Miller.
Here's a short synopsis about about "The Fall Of The House of User":
To secure their fortune — and future — two ruthless siblings build a family dynasty that begins to crumble when their heirs mysteriously die, one by one.