By Creative Media Times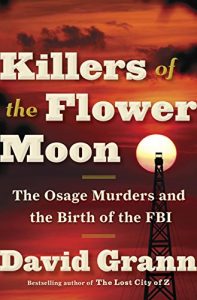 Martin Scorsese and Leonardo DiCaprio have collaborated on many feature films since Gangs of New York, while De Niro have been starring in Scorsese's films since 1970's Mean Streets. Though De Niro and DiCaprio have previously worked together in 1996's Marvin's Room, it is surprising that the trio have not done a film together.
Well, it looks like this dream team might actually happen soon. Deadline reports that the trio are eyeing an adaptation of the book "Killers Of The Flower Moon: The Osage Murders And The Birth Of The FBI" by David Grann. Though it seems none of them are currently officially attached, according to the article, all three are "seriously considering" joining the project.
For those who might not be aware, Grann is also the author of The Lost City of Z, which was adapted into a feature film by director James Gray, starring Charlie Hunnam. That movie recently came out to critical acclaim. 'Flower Moon' itself has been receiving excellent reviews: Entertainment Weekly recently called it" The Best Book Of The Year So Far". So its understandable that Grann's latest work is a magnet for a high profile Hollywood adaptation.
Though very early into negotiations, at least we are assured of De Niro's devotion into making this happen. In an interview with Hollywood Reporter a few month ago, De Niro said that he'd love to reunite with Scorsese and make a movie with DiCaprio: "Leo loves Marty the way I do, so it's great. I'd love for the three of us to do something."