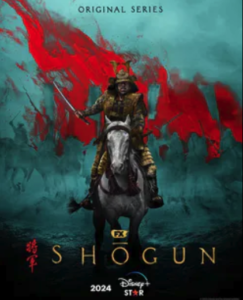 Based on James Clavell's novel, FX's Shōgun and is set in Japan in the year 1600 at the dawn of a century-defining civil war.
The film is set in the 17th Century, and follows John Blackthorne, a sailor who rises from outsider to samurai, while being used as a pawn in Japanese leader Toranaga's struggle to reach the top of the ruling chain, or Shogun.
The 10-episode limited series features an impressive Japanese cast and stars including Hiroyuki Sanada, Cosmo Jarvis, Anna Sawai, Tadanobu Asano, Yûki Kedôin, Eushin Lee
The film is set for release in February 2024 on Hulu and FX.