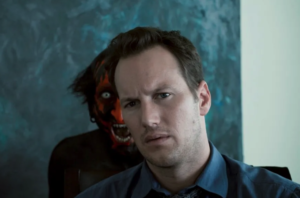 Three new casts were added to the casts of the upcoming Insidious 5 film: Hiam Abbas, Sinclair Daniel, and Peter Dager have all joined the cast, Deadline revealed recently.
The latest installment to the hugely successful supernatural horror franchise is set to be directed by Patrick Wilson in his directorial debut. Wilson is also set to star, along with Rose Byrne and Ty Simpkins who will reprise their roles as Renai Lambert and Dalton Lambert respectively.
Last month, it was announced that the Untitled Insidious sequel from Blumhouse Productions is currently set for theatrical release on July 7, 2023, by Sony Pictures Releasing.
Here's the first synopsis courtesy of Sony Pictures Releasing:
Set ten years after the end of previous first two films, Josh Lambert (Patrick Wilson) heads east to drop his son Dalton (Ty Simpkins) off at an idyllic, ivy-covered university. However, Dalton's college dream becomes a nightmare when the repressed demons of his past suddenly return to haunt them both.[1]