By Creative Media Times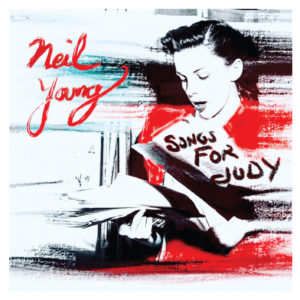 Neil Young has announced the release of archival live album "Song for Judy," which was recorded from various stops during his solo tour in November 1976.
The 22-song collection features his classics "The Needle and the Damage Done," "Heart of Gold" and "After the Gold Rush" and the previously unreleased track "No One Seems to Know."
Also today, Young shared an excerpt from the album, a live version of his song "Campaigner" which was recorded at Boston Music Hall on November 22, 1976. Hear the live version of "Campaigner" below.
The album was curated by Cameron Crowe and photographer Joel Bernstein.
On his website, Young posted:
"Joel Bernstein 'boy photographer' music lover, collector and archivist, and Cameron Crowe, writer and music lover were responsible for the record album Songs for Judy. JB was on my solo tour in 1976, tuning my acoustic guitars. He also was recording cassettes of the shows from our P.A. board mixes. Basically, what the people heard."
Earlier this year on March 23, 2018, Young released the soundtrack to "Paradox," a musical film by Daryl Hannah and starred Young with his current band "Promise of the Real" Almost a month later, on Record Store Day, April 21, 2018, he released double live album "Roxy: Tonight's the Night Live" via Warner Bros. The songs from the album were selected from his live recordings at the Roxy Theatre on the Sunset Strip in Los Angeles.
"Songs for Judy" will be released initially on CD and digitally on November 30. It is now available for pre-order and with an instant download of "Campaigner." A vinyl edition is set for release on Dec. 14.