By Armando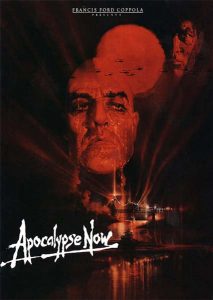 After the trailer's release a couple of months ago, Warner Bros. Pictures and Legendary Pictures doubles down in it's reference to 70s war movies. Today, the new IMAX poster for the film pays tribute to one of the most iconic of them all: Apocalypse Now.
This only seem fitting given the Skull Island's setting and the time period the story takes place in. Comparisons to Francis Ford Coppola's classic Apocalypse Now have been made since the first trailer arrived and these new posters further reinforce the comparisons.
It remains to be seen how much inspiration Kong actually draws from Apocalypse Now, which is considered by many as a masterpiece.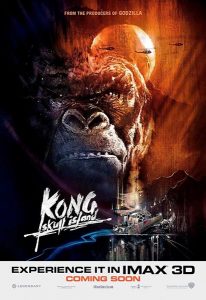 As you may already know, Skull Island is part of a cinematic franchise that unites King Kong with Godzilla and other iconic giant monsters.
The movie's producer Alex Garcia recently spoke with Cinema Blend and provides some new insight on how the events in Kong may connect with the events of 2014's Godzilla. Garcia explains:
"If you can establish these characters in a way that feels compelling with the technology that we have today, with very distinct backdrops, where they're coming from, they're each established credibly in their own right, it should feel right for them to come together."
Directed by Kings of Summer's Jordan Vogt-Roberts, Kong stars Oscar-winner Brie Larson (Room) as a photojournalist, and Tom Hiddleston (Thor), as a former SAS officer and tracker accompanied by a military team led by Samuel L. Jackson that sets out to investigate the mysteries of Skull Island. Also stars John Goodman and John C. Reilly with an international cast which includes Tian Jing, Corey Hawkins, Jason Mitchell, John Ortiz, Thomas Mann, Shea Whigham, Toby Kebbell, and Eugene Cordero.
Kong: Skull Island is set to open in theaters on March 10, 2017.