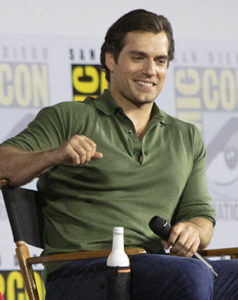 Henry Cavill and Eiza González have been tapped to lead "The Ministry of Ungentlemanly Warfare" under the direction of Guy Ritchie, with Jerry Bruckheimer producing.
The film will reunite Cavill and Ritchie, who worked together in the 2015 spy film "The Man from U.N.C.L.E."
The project was initially announced back in 2021, and is currently set to start shooting next year. Based on Damien Lewis's book Ministry of Ungentlemanly Warfare, the film tells the story of real-life secret combat organization that was created by Winston Churchill and James Bond creator Ian Fleming which conducted unconventional 'ungentlemanly' operations against the Nazis.
Cavill recently announced that he will be exiting from Netflix's "The Witcher" where he starred as Geralt of Rivia for three seasons. The actor also confirmed last week that he is returning Superman, s following his cameo in the new Warner Bros-DC film "Black Adam."
Eiza González wasa recently seen in Michael Bay's "Ambulance" nad wwill will next be see in Netflix's sci-fi pic The Three Body Problem and Scott Z Burns' Extrapolations for Apple TV+.