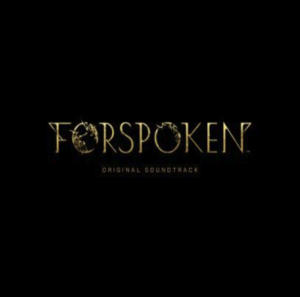 Square Enix® announced today that the original soundtrack for the Action RPG Forspoken is now available for purchase through the Square Enix Store. A digital download version of the soundtrack is also available for purchase.
With music by Garry Schyman and Bear McCreary, Forspoken puts players in the shoes of Frey Holland, an ordinary young woman who must harness her magical abilities to survive in a fantastical and dangerous land called Athia. Frey takes center stage in Forspoken, exploring an unknown world and facing treacherous trials to unravel the mystery behind Athia.
Composer Garry Schyman's award-winning music can be heard in nearly every audio-visual media, including feature films, prime-time television, and video games. His haunting orchestral scores for the globally acclaimed video games Bioshock, Bioshock 2, and Bioshock Infinite have earned him multiple awards, including top honors for Best Original Score from the British Academy of Film & Television (BAFTA) and the Academy of Interactive Arts & Sciences.
As one of the world's most celebrated composers of video game music, Schyman is notable for his versatility of style and unique ability to fluidly draw from multiple eclectic sources of inspiration. He captured the fantasy world of Tolkien for the adventure game Middle Earth: Shadow of Mordor (nominated for a BAFTA award) and Middle-Earth: Shadow Of War and paid playful homage to '50s sci-fi with his score for the 2005 game Destroy all Humans! (followed by two sequels). He accelerated heartbeats with his thunderous orchestral scores in action games like Resistance: Retribution and Dante's Inferno and gave a nod to the hypnotic style of Bernard Herrmann in the mystery game Voyeur.