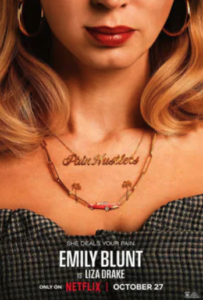 "Pain Hustlers" follows a woman struggling to raise her daughter and becomes involved in a dangerous racketeering scheme after taking a job at a failing pharmaceutical start-up.
The upcoming crime drama film is directed by David Yates, who directed the last four Harry Potter films as well as three of the Fantastic Beats films which are spin-off prequels to the Potter series. It is written by Wells Tower.
Starring Emily Blunt, Chris Evans, Andy García, Catherine O'Hara, Jay Duplass, the film is set to be released by Netflix on October 27, 2023.