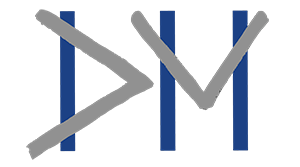 The Depeche Mode 12″ vinyl singles collector's edition box set series continues TODAY with the release of Black Celebration | The 12″ Singles and Music For The Masses | The 12″ Singles
Each are deluxe limited-edition numbered box sets with audio mastered from the original tapes. Black Celebration | The 12″ Singles contains five 12″ heavyweight vinyl discs – including alternate mixes, instrumental versions, live shows & more. Music For The Masses | The 12″ Singles contains seven heavyweight 12″ vinyl discs – including a host of alternate mixes.
These are packaged in deluxe numbered boxes with reproductions of rare original UK marketing posters and download cards.
Each of these definitive box sets contains 12″ vinyl singles contemporaneous to either Black Celebration (1986) or Music For The Masses (1987). Both pivotal releases in the Depeche Mode canon, these albums advanced the band's musical mission, moving the DM sound from industrial pop into darker atmospheric emotional territory.
Following its release in 1986, Black Celebration became the group's then-highest charting album in both the UK and Germany, expanding their influence across pop culture while inspiring myriad young musicians to start bands of their own.
The next year, Music For The Masses furthered Depeche Mode's international mass appeal, breaking open the United States and other markets with the record-setting Music For The Masses Tour. An electrifying and historic adventure for band and audiences worldwide, the tour included Depeche Mode concerts in then-communist East Berlin, Budapest, and Prague. The tour's 101st show, a transcendent performance at the Rose Bowl in Pasadena, was attended by more than sixty thousand fans and documented in 101, a concert film by D.A. Pennebaker (Don't Look Back) and an accompanying live album. Record Mirror called Music For The Masses "the most accomplished and sexy Mode album to date."
From their earliest days as a band, Depeche Mode championed 12″ vinyl, embracing the singular power of the format and the avenues of innovation it opened up. The 12″ single allowed the band to explore new sonic possibilities while the tactile physical beauty of the packaging gave Depeche Mode room to develop a sophisticated and commanding visual aesthetic. Depeche Mode used their singles discography as a means of offering left field remixes and other delights for their fans.
Both Black Celebration | The 12″ Singles and Music For The Masses | The 12″ Singles extended Depeche Mode's increasingly mind-blowing run of 12″ singles and featured some of the band's most sublime artwork to date. Each of the albums showcased some of the most enduring singles in the DM catalog; Black Celebration featured "A Question of Lust" and "Stripped" while Music For The Masses contained "Never Let Me Down Again" and "Strangelove" (Depeche Mode's first #1 US Dance chart hit).
Music For The Masses | The 12" Singles contains:
Strangelove (12BONG 13)
Strangelove – Limited Version (L12BONG 13)
Never Let Me Down Again (12BONG 14)
Never Let Me Down Again – Limited Version (L12BONG 14)
Behind The Wheel (12BONG 15)
Behind The Wheel – Limited Version (L12BONG 15)
Little 15 (12LITTLE 15)
Poster: Original reproduction of the marketing poster for Strangelove
Download card: Access downloads of 16bit WAV files