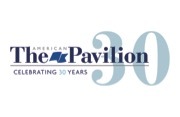 Acclaimed actors, filmmakers, movie executives, and journalists will be among those featured during the upcoming "Industry In Focus" Series and "In Conversation" programming at The American Pavilion at the 2018 Cannes International Film Festival, it was announced by Julie Sisk, Founder and Director of The American Pavilion (www.ampav.com).
The American Pavilion's discussions and one-on-one in conversations take place in the Roger Ebert Conference Center and are open to all AmPav members.
Exciting panels and In Conversation events include filmmakers and stars of films ARCTIC, BEST F(R)IENDS, BLACKKKLANSMAN, HOUSE OF CARDIN, LEAVE NO TRACE, RAFIKI, SOLO: A STAR WARS STORY, UNDER THE SILVER LAKE, THE EYES OR ORSON WELLES, WHITNEY, WILDLIFE and many more.
Programming includes executives and moderators fromCinetic Media, CSA, Focus Features, Gunpowder & Sky, IFC Midnight, ICM, IMDb, Indiewire, Pinewood Atlanta Studios, Roadside Attractions, SAG-AFTRA, Screen International, SingularDTV, Submarine, Sundance Film Festival among other notable speakers.

Additional diverse topics being covered in the Series include:
AMERICAN SHORT FILMS AT THE CANNES FILM FESTIVAL, BLOCKCHAIN TECHNOLOGY: UNDER THE HOOD, CASTING: WHERE THE MAGIC HAPPENS, DOCUMENTARY FILMS AT THE CANNES FILM FESTIVAL, HOLLYWOOD IN THE ERA OF #METOO AND #TIMESUP, INDIEWIRE'S SCREEN TALK LIVE, SECRETS OF PR PROS, STORYTELLERS: THE FILMMAKERS BEHIND THE STORIES WE LOVE, THE MUSIC OF THE CANNES FILM FESTIVAL, THE POWER OF GENRE FILMS, VR AND STORYTELLING, WHEN IS A MOVIE A MOVIE?, AND WOMEN IN ENTERTAINMENT PRESENTS: A CELEBRATION OF WOMEN'S WORK AT CANNES.
QUEER NIGHT, which has become the biggest and only LGBTQ dance party event tied to the Festival, will take place on Sunday, May 13 beginning at 10:00PMand entry is gratis to ALL Festival badge holders.
AmPav's EMERGING FILMMAKER SHOWCASE will celebrate its 21 year at Cannes this year, with an impressive program featuring 27 short documentary and narrative films by up-and-coming filmmakers from the U.S. and around the world, all of which will screen at The American Pavilion during the festival.
The American Pavilion's Worldwide Student Program continues its streak of student satisfaction year over year, with an increasing number of students returning to do the student program this year as Alumni. This year's student program also shows a welcome uptick of women participants, with female students outnumbering the male students nearly 2 to 1.
Past Student Program alumni include director Jeff Nicholls, acquisitions executive Scott Shooman, CAA agent Dakhil Maha, Killer Films production executive David Hinojosa, MGM Television's VP of Business and Legal Affairs Kathryn Floro, Syfy development director Eli Kirschner, Barack Obama's White House videographer Hope Hall, and producers Cameron Porsandeh, Alex Shepsman, and Bryan Wynbrandt, among many others.
"For our 30 Anniversary in Cannes, The American Pavilion will continue our mission to be INTERNATIONAL, INDEPENDENT and INCLUSIVE, at a time when US politics are anything but. We look forward to providing hospitality and exciting programming for our members, in addition to supporting a new generation of students and emerging filmmakers for the next 30 years and beyond, " said Sisk.
The American Pavilion would also like to thank our sponsors for Cannes 2018:
American Airlines, American Express, The Asylum Inc, Autograph Collection Hotels, Coffee of Grace, Deadline, The Hollywood Reporter, Hughes Hubbard and Reed, IMDb, Marlings, Pinewood Atlanta Studios, SAGIndie, Variety, Yeti and ZIOBAFFA Wines.