By Armando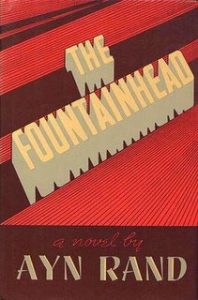 Back in 2016, director Znyder revealed that he's working on the script of "The Fountainhead", an adaptation of the 1943 novel by author Ayn Rand, and now it looks like that will become a reality.
The project was revealed by Snyder himself via the social media site Vero, where Snyder frequently interact with fans, when asked about his next project.
The original philosophical fiction novel was Rand's first major literary success, albeit somewhat controversial and polarized readers and critics.
Its story follows Howard Roark, an unconventional architect who battles an architectural establishment against compromising his work and values, a character which reflect the author's belief of individualism over conformity and collectivism.
The book was previously adapted into the 1949 eponymous film from Warner Bros. by director King Vidor with Rand writing the script, and Gary Cooper playing individualistic architect Howard Roark.
Snyder has been attached to direct "The Last Photograph", a drama about two men inspired to journey to Afghanistan because of a photograph. That project has lingered around Hollywood for many years and at one point was supposedly Snyder's next film once he wrapped up "Man Of Steel".
But with Snyder's recent announcement, "The Last Photograph" seem to be going back again to the back-burner. Snyder recently directed "Batman v Superman: Dawn of Justice" and "Justice League."
The Fountainhead is officially Zack's next project instead of The Last Photograph. pic.twitter.com/pKS84l3uO8

— ςняιѕ яανєи (@ChrisRa7en) May 28, 2018