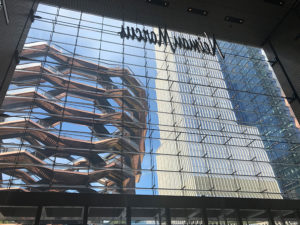 Neiman Marcus filed for Chapter 11 bankruptcy on Thursday, in hopes of charting a new path forward at a time of significant disruption for fashion retail.
The luxury department-store group, which also operates Bergdorf Goodman and the e-commerce platform MyTheresa.com, has struggled in recent years under more than $5 billion in debt stemming from leveraged buyouts in 2005 and 2013. Despite current temporary store closures and widespread economic uncertainty, the company says it plans to exit bankruptcy in the fall stronger and more financially stable than when it went in.
The news capped off a week of bankruptcy announcements from major players in fashion retail, with J.Crew Group Inc. and Aldo Group Inc. likewise seeking court protection. Like Neiman, they were already facing financial challenges before Covid-19 hit and the stress became insurmountable.
In order to continue operating throughout the Chapter 11 process, Neiman has secured $675 million in debtor-in-possession financing from its creditors, who will take over majority ownership of the company from private-equity firm Ares Management Corp. and the Canada Pension Plan Investment Board, which bought the company in 2013. The creditors will also provide $750 million in exit financing.