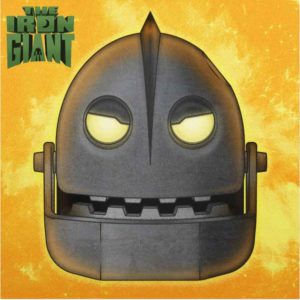 Varèse Sarabande Records is set to release the LP of The Iron Giant (Deluxe Edition) Original Motion Picture Score with music by Michael Kamen. Varèse Sarabande has previously released Kamen's The Iron Giant score as a 49-minute program single LP. The album will release August 5.
Creating The Iron Giant's beautiful, sympathetic score was Michael Kamen, one of his last major scores and his first animated film, miles away from the action blockbusters for which he had become known.
This Deluxe Edition adds an additional 13 minutes of alternates, outtakes and rare demos—including a piano-and-guitar attempt at an unrealized song, "Souls Don't Die," based on Kamen's theme, performed by Kamen and Eric Clapton. Tim Greiving's new liner notes feature new interview material with director Brad Bird, music editor Christopher Brooks and orchestrator Blake Neely, going deep into Kamen's working process and their adoration for the gifted, late composer.
A modern classic, The Iron Giant, directed by Brad Bird (The Incredibles, Mission: Impossible—Ghost Protocol) tells the story of a young boy who befriends a giant alien robot during the Sputnik era of the Cold War. Based on the 1968 book The Iron Man by poet Ted Hughes, the film is a marvel of heartfelt storytelling, with timeless themes of friendship, caring and self-determination.

The 2-LP Deluxe Edition is now available for pre-order at all retailers, with a green vinyl version exclusive to VareseSarabande.com and Intl.VareseSarabande.com. The album will release August 5.