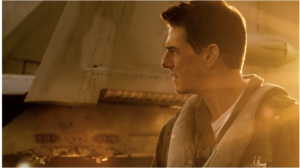 After scoring a boxoffice record on Memorial Day Weekend, Top Gun: Maverick seems designed to take another one. If estimates hold, the sequel to the Tom Cruise 80s classic is set to gross over $86 million. That would be enough for the record "smallest second-weekend decline for a movie that opened to $100 million or more," according to Comscore.
Top Gun: Maverick has now grossed $291 million in North America, and thereby officially becoming the highest-grossing film ever at the domestic box office for Cruise.
This is especially impressive given that typical big-budget blockbusters tend to decline by at least 50%, even films are backed by positive reviews.
For comparison, "Spider-Man: No Way Home" and Marvel's "Doctor Strange in the Multiverse of Madness" each declined 67% in their second weekend, while another well-reviewed blockbuster, Robert Pattinson's "The Batman" fell 50% in its second weekend.
"It has never been more appropriate to say 'the sky's the limit' for 'Top Gun: Maverick,'" Paramount's president of domestic distribution Chris Aronson wrote in a note to press.
Not a lot of films opened against "Maverick" second weekend. Cronenberg's "Crimes of the Future" which opened in limited release, made $1.1 million from 773 theaters.