By Creative Media Times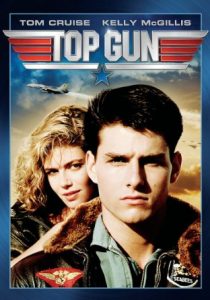 It looks like Maverick is coming back for more aerial stunts to the danger zone. Tom Cruise confirmed the long-rumored sequel during a recent interview with Australian morning show "Sunrise". "It is definitely happening," Cruise said when asked about the sequel. The actor also mentioned that the movie will go in production next year.
Directed by the late Tony Scott, the romantic military action drama was released in 1986 and became a commercial success, grossing $356 million. That movie's soundtrack sold 9x multiplatinum and somewhat responsible for the film's legacy after the song "Take My Breath Away" won Academy Award for Best Original Song. Despite mixed critical reception during its release, the movie has since developed a cult following and later won for an IMAX 3D re-release in 2013.
Talk of a Top Gun sequel have been on and off for years.Cruise's character "Maverick", a cocky and reckless navy pilot who later fell for flight instructor Charlie, is one of the most well known in the actor's filmography. But planned stalled after Tony Scott, younger brother of film director Sir Ridley Scott, committed suicide in 2012. Sequel plans picked up again after it was reported that writer Justin Marks was in negotiations to work on the sequel.